Check back here often to see pictures and patterns using our yarns!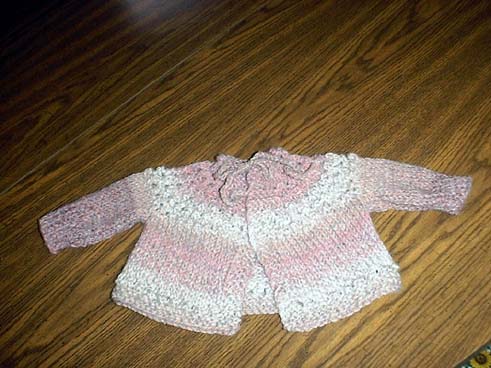 Click on the pictures to locate the patterns!
This is the Five Hour Baby Sweater, a charity pattern. It is made from Plymouth Encore Colorspun which is a 75% acrylic/25%wool blend. Colorspun makes great patterns with it's colorway! Click on the sweater picture to see the pattern.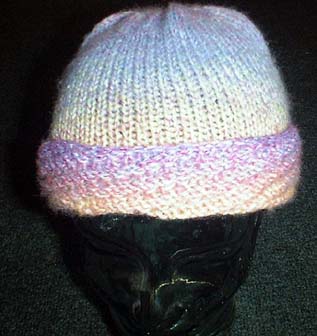 Spiral Brim hat knit of Mexican Wave Yarn by Euro. This yarn is so soft! It is made of acrylic, so it's wonderful for Chemo caps and the yarn has super colorways!
Chemo hat made from Snowflake by Sirdar.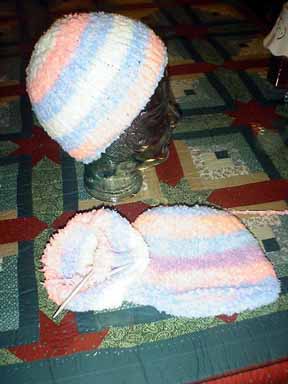 Click on picture for the pattern.
Knit baby hats out of Encore Colorspun and no two
will look the same!